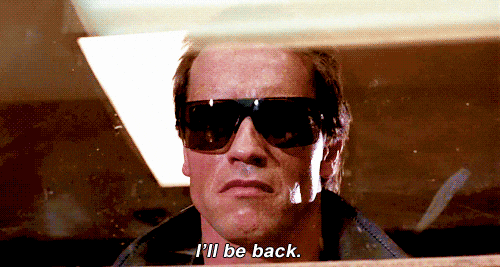 Like Arnold here..I am back. So, the wedding went very well and was a enjoyable time had by all, including yours truly. Ceremony was nice, and the reception was a hoot, but I might be a bit biased..I am the husband, after all.
So, now that the wedding is out of the way, we have much to discuss!
First,
Podcast at Ground Zero
has done a new episode. This is always good news as we here at "500 Miles.." enjoy their work immensely. This is especially true when they've had Frank Frey on. But, much of their podcasts have been very good idea fodder for both the RPG and miniature gaming side.
Second,
Butler Printed Models
has released more vehicles to it's rapidly growing stable of 3-D printed kits. I like what they have, as it's very easy to put together, holds paint well and it's relatively cheap. Among the new releases is a HMMWV with a Mk -19 AGL. Gee, when does that ever appear in a a
Twilight: 2000
game?
Image taken from Butler's Printed Models
I do promise to get to a module review or two soon, as I am a busy man, what with a lot to catch up on both personal and professional. But that said, expect more time rolls on!
For right now, it's just good to be back.
ADDENDUM: I got some more pics from MacGal of the
Guild
forum. He has done some very nice inspirational work for
Twilight: 2000
and I asked him if I could share it here. All the items are in 1/72 scale, as evidenced by the figures in the pictures shown for scale. MacGal was very gracious to allow me to share these here, so here they are for your enjoyment.
A guntruck done by MacGal, picture by him, taken from the Guild. Note the rustwork and the figure on the HMG up top. This is a conversion from a toy garbage truck. A little bit of plasticard and some planning can go a long, long way.
The second of three guntrucks, work done by MacGal, picture from the Guild. Note the rustwork, the figure with HMG, and the body work. This is a converted ICM kit.
The final guntruck done by MacGal, pictures by him and taken from the Guild. Note that he made the model so you can use it as either a guntruck, or a regular truck. Versatility in models. The original kit was by ICM, a Russian manufacturer. I'll be adding them to the plastic kit review page soon.
Still by MacGal, taken from the Guild Forum. He states that it was done in three hours from various parts from his bits box. It's a great example of what can be done with a decent bits box and some patience. I am going to do a future article on the importance of a good bitsbox for Twilight: 2000 miniature gaming.